That's right, in this article we talked about how to prepare garlic soup and gave you some important indications! Patrizia, from the blog in the kitchen with Patty, immediately took inspiration and prepared a tasty traditional Spanish garlic soup with our dehydrated garlic flakes.
Here's what Patrizia told us about this wonderful dish:
"A popular dish with ancient origins, which over the years has undergone numerous variations; there are those who add fried bacon, sausage or eggs. In Andalusia, cauliflower broth is used, in Aragon, eggs and bread croutons browned in butter, in La Rioja tomatoes and diced peppers. Indeed, every region has its own variant."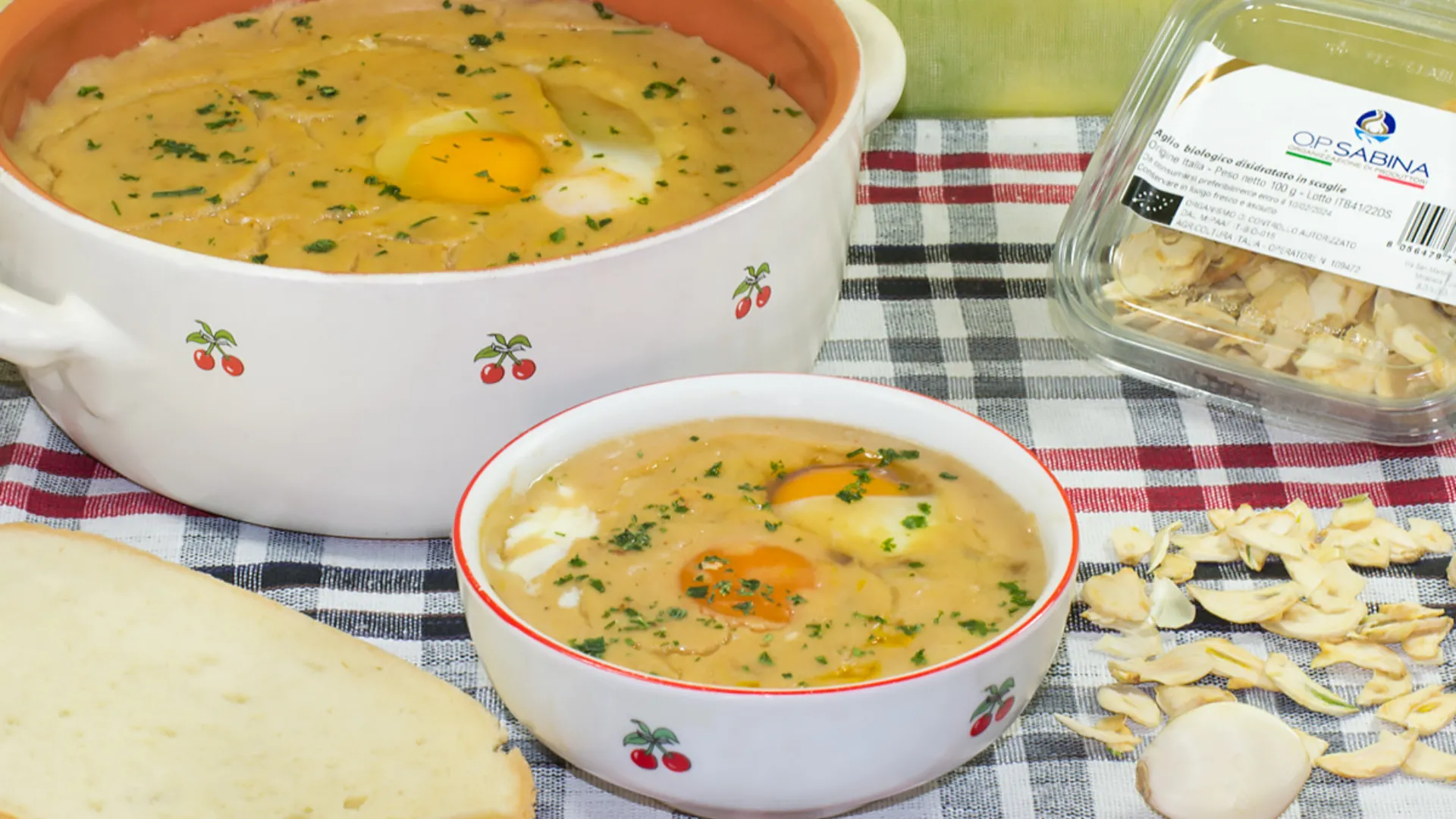 We find this recipe fantastic! And you, what do you think? We leave you the link to this wonderful recipe below!